There's no day more magical than your wedding day. Except, perhaps, for the day when you finally get to jet off on your honeymoon! A honeymoon should be the greatest vacation of your life. Ideally, everything will be perfect from start to finish; from your accommodation, to the food you eat, the activities you take part in and the sights you see. Of course, for every preference there is an extreme, and some people are sure to like certain activities more than others. So in the spirit of extremes, here are two amazing holiday ideas for honeymooners which offer the best of each end of the spectrum.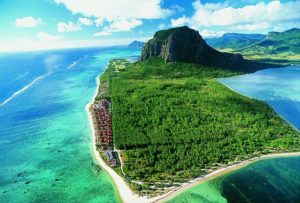 Sun Sea and Sand in Mauritius
If you're a couple who love the sun, you may wish to book a holiday which will allow you to soak up as much of the stuff as possible. And when thinking about sun-worshipping holidays Mauritius definitely beats all other alternatives.
Mauritius is an island with a rich, historical connection to the peoples of Africa, England, France and India. Panoramic views of Mauritius show a landscape which has been left largely untouched by modernism, boasting breathtaking mountain ranges, acres of unspoilt forests and golden, sandy beaches which stretch far alongside the crystal clear waters of the Indian ocean. Honeymooners will be delighted by the full range of accommodation available, which includes boutique hotels and spa resorts, and both relaxation and adventure activities.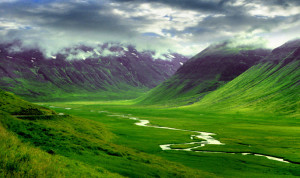 Ice Hotels in Iceland
An ice hotel in Iceland is sure to be the coolest place you'll ever go to! For those who aren't too bothered about getting a tan, staying at a hotel which is entirely made of ice will be a honeymoon experience that you're sure to never forget.
There are a few different ice hotels to stay at, but ICEHOTEL at Jukkasjärvi is perhaps the most famous. Built of snow and ice taken directly from the river Torne, it is both luxury accommodation and innovative art project. Choose from a range of different rooms, including both cold and warm rooms, and partake in a range of different activities, including kayaking and snow trekking.
Marrying Abroad
Possibly the best part of each of the two holiday ideas listed above is that, if you decide you'd rather get married in more romantic or awe-inspiring surroundings, you can arrange to do so during your vacation. Both Mauritius and ICEHOTEL have facilities for conducting weddings, so if you fancy getting hitched in a bikini or tying the knot surrounded by ice crystals, you can.