Organising a holiday for the whole family means that there is lot more involved than simply picking a sunny beach location. Choosing a destination that has enough to interest a range of ages, whilst being relaxing and enjoyable enough, can be a difficult task.
By checking out the range of holidays available from The Co-operative Travel however, you can easily get all the details and information you need to make the right decision for your holiday plans.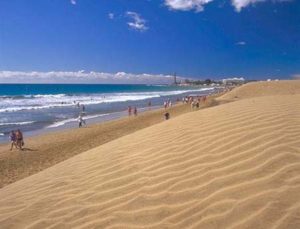 Here are a few tips for the best family-friendly European holiday resorts:
The Algarve
The Algarve is Portugal's most popular holiday destination and is also quite popular across the whole of Europe. Always a favourite with British families, the great climate and wonderful beaches mean that there is nowhere better for a sun-kissed getaway.
The coastline of the Algarve boasts beautiful beaches/facilities and, of course, the region is also famous for its world-class golf courses.
There are also plenty of water sport activities on offer at resorts such as Vilamoura. The Algarve is home to four large water parks, which are perfect for keeping the kids entertained.
Majorca
Majorca is the largest of the Balearic Island chain, alongside its sister islands of Minorca and Ibiza, and has long been one of the most popular destinations for UK holidaymakers.
Glorious sandy beaches, wonderful clear water and spectacular scenery make it a wonderful choice for a relaxing getaway. The Spanish and Catalan traditions mean that there is fantastic cuisine everywhere you go on the island, and the laidback and safe environment makes it a perfect choice for families with children of all ages.
Costa Del Sol
Spain's sunshine coast is another major favourite for British holidaymakers. Resorts such as Torremolinos and Fuengirola have a long tradition for providing a fantastic welcome to visitors. With unmatched beaches along the entire coastline, you are truly spoilt for choice.
Torremolinos is a great beach destination for families, with a promenade lined with bars, restaurants and shops. Activities include a water park, golfing, shopping, jet-skiing, or simply lying on a great beach under the Spanish sun.