People wander the globe for several reasons – to see beautiful sights, experience other cultures, shopping, meet new people, and so many other reasons. And for all those reasons, there are endless countries and cities to go and visit. But for people who want to travel simply to have a gastronomically unforgettable dining experience, the best place to satisfy your appetite would most definitely be Southeast Asia.
Simply by the vast selection of spices available in Southeast Asia, they have been able to create such rich and mouth-watering dishes and delicacies that you should definitely try if you ever find yourself in this part of the world.
Cambodia's Prahok and Amok
Though Cambodian cuisine is not quite as popular as other Southeast Asian dishes, it doesn't mean that it isn't as good. Their cuisine uses less powerful spices compared to other cuisines. The most popular Cambodian dish, however, is the Amok which is composed of fish (though some are already using other kinds of meat like chicken or lobster) that is seasoned with coconut milk, turmeric, garlic, and other spices, which is then cooked inside banana leaves and served with rice.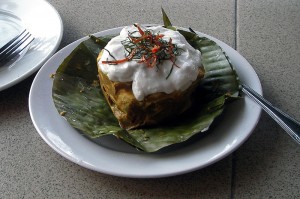 Indonesia's Nasi Goreng
Indonesia's national dish, Nasi Goreng, is their version of fried rice with a twist which is eaten by absolutely everybody in Indonesia and is served in both the poor and affluent districts. Its primary ingredient is the day-old rice which sets the consistency of the meal. Freshly-cooked rice has to be properly cooled in order to achieve that perfect texture and consistency of the dish. It is seasoned and flavored in shrimp paste, shallots, chili, garlic, and other flavorful spices and is finally served with a fried egg and some meat to complete the meal.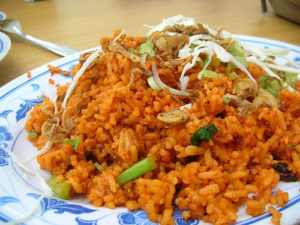 Vietnam's Pho
Just like the Tom Yum, the Vietnamese Pho can also already be found even in the most western countries and this is simply because this rice noodle dish is just so satisfying for the palette and the belly any time of the day. The best thing about the Pho is that you can have it in so many different ways and you can even control the flavor to exactly how you want it. It is usually served very basically with just the rice noodles submerged in special meat broth with your choice of meat on top and on a separate plate some basil leaves, lemon, bean sprouts, onions, and chilli which you can add to your liking.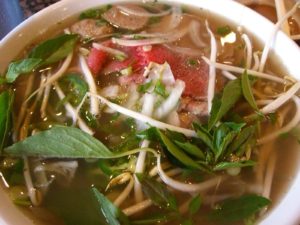 Thailand's Tom Yum
Nothing else tastes more "Thai" than Tom Yum. And though Thai restaurants all over the world serve Tom Yum, it's still a completely different experience when you have some Tom Yum in the actual streets of Thailand. This spicy and sour shrimp soup has a combination of several fragrant herbs that add to the flavor and tang of the dish and can have quite a surprising taste for first-timers. But once you acquire its taste and its flavor, you just might find yourself wanting more.