I have good news and bad news.
Bad: BlogCarnival.com, the site I use to collect submissions, is having issues and neglected to send me any of the entries from June. They always arrive one-by-one via email, and since none came, I was worried that all of the entries were lost and that the carnival would be a bust.
Good: A few days later, I decided to check my account on BlogCarnival.com to see if they at least saved the entries online somewhere. Voila! It neglected to email them to me, but saved them in their clunky back-end.
So here is the carnival, better late than never. Enjoy these great blog posts about travel! (If you're a blogger, submit your favorite post you write in the month of July in the carnival submission form).
Skyler Reep's Blog presents 60 Hours in Singapore, which reveals his interpretation of Singaporean culture after a visit to the country.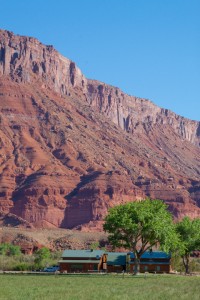 Camels & Chocolate documents a stay at a lovely ranch in Utah on her first anniversary in her post Home on the Range.
A Fork in the Road reveals the picture the Ghana Tourist Board doesn't want you to see.
Correr Es Mi Destino recounts a pleasant trip to Alexandria Bay in NY State, which she visited when she discovered the U.S. border was only a 45-minute drive from Ottawa.
The Travel Expert(a) writes about a private romantic dinner for two she was lucky enough to have in Antigua, Guatemala.
AirTreks Travel Blog discusses the lessons he learned from spending a weekend with travel bloggers, which includes thoughts about travel, goodwill and "super-friending."
Byteful Travel shows how to post-process your travel photos in three steps–a skill every traveler should master if they want their pictures to look beautiful.
The Vacation Gals shares an interesting experience and funny photos at a Star Wars in Concert at the Hollywood Bowl.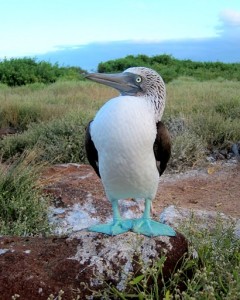 The Travel Chica describes an afternoon at Feria de Mataderos in Buenos Aires, where she encountered plenty of horses, cowboys, and grilled meat.
Jack and Jill Travel The World discuss how they came to appreciate the Galapagos and share some pretty incredible photos of their trip.
Tourist 2 Townie provides a first-hand account of what it was like to be in Vancouver during the recent riots, including a video he took of the mayhem.
Plus Ultra shows shows how the Spanish city of Cádiz could double as Havana's location in a movie and makes for a special weekend destination.
April's Archives presents when she got to enjoy an Indian Taco, eat at Paula Deen's Kitchen, and more.
Cheap Hotel Chains Travel Blog lists some of that you should be sure to visit this summer.