Whangarei is the northern-most 'city' in the North Island of New Zealand – with over a 100 beaches and a diverse landscape, the place is a natural wonderland with a warm semi-tropical climate, mild winters and great natural beauty.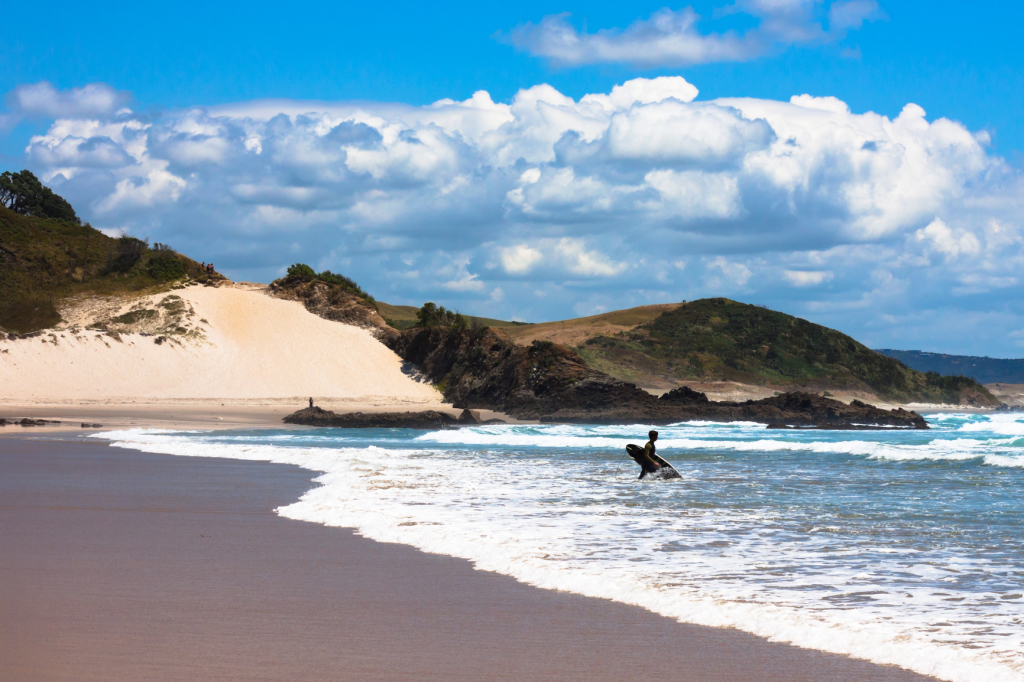 Whangarei is only 160 kilometres away from Auckland and the drive takes around two hours. Visitors to the place highly recommend renting a car from Auckland and driving to Whangarei through the country's most picturesque landscapes. Self driving through this route is made easy by means of well laid out post signs. Passengers who drive down further into Whangarei Heads and Beam Heads are treated to panoramic harbour views and the breath-taking coastal fringes.
Public transport at Whangarei is limited to buses run by the the city council.
Whangarei is a small city along the sea and offers much of what New Zealand is famous for – Good food, sea, sand, surf and natural beauty . There are other fun activities as well that can add spice to your stay in Whangarei.
Surfing, Snorkelling and Kayaking
The main beaches in the area are Onerahi beach (not the best, but most accessible and quite popular with families), Ocean beach (lovely white beach with good surf), Ngunguru and a long stretch of beaches along Whangarei Heads (Marsden Point-Ruakaka-Uretiti-Waipu)
The beaches that lay past the Whangarei Heads Road is most suited for surfing. The lifeguard's website www.whangareiheadslifeguards.co.nz says: 'It's a non-typical New Zealand exposed East Coast, postcard picture perfect beach, raw, with strong rips and deceptively quick side currents provided for our entertainment. The body surfing's great, patrolling proactive, and we love it!'
The Whangarei Harbour Marine Reserve are recommended for diving and snorkeling.
Fishing is a common activity of the region. A usual day is packed with lounging on the beach, surfing or diving and then winds down with a barbeque
The great variety of food blended with the wide range of fun activities and nature's best visual treats makes Whangarei a hot favourite among tourists and the Kiwis alike.