Sun, sea and sand – the classic recipe for a family holiday, whether you're staycationing in the UK or visiting a foreign country, such as the USA. And why not? After all, adults love sunbathing while reading a book and children enjoy nothing more than digging in the sand with a spade. Anywhere from RV parks in Buffalo to motels on the highway, there's something in the USA for every holiday.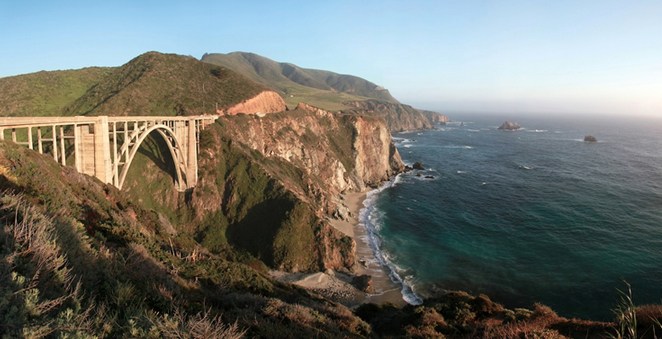 However, if you are prepared to travel all the way to the USA, you might want to consider an alternative way of spending two weeks together. This vast country serves up myriad exciting possibilities, many of which are possible with Grand American Adventures.
Let's take a look at your options for an alternative family holiday in the USA:
Cowboys & Indians
If your kids love role playing, why not give them a real taste of a cowboys and Indians' lifestyle in the American West?
Horseback ride from a bona fide ranch; tour geological marvel Monument Valley, the home of the Navajo Indians and the backdrop for numerous Hollywood movies; and experience the majesty of a sunrise at the jaw-dropping Grand Canyon – just some of the things you can enjoy during a wild outdoor adventure in this spectacular part of the country.
Pacific Coast
Rather than sticking to one beach, why not tour the stunning Pacific Coast along the Big Sur Highway instead?
As well as enjoying spectacular vistas out over the Pacific from the twisting clifftop roads as you travel, along the way you'll get to stop off in buzzing cities such as San Diego, Los Angeles and San Francisco, where there is so much to see and do that you'll have trouble fitting it all in.
San Diego's world-famous zoo will enchant your children; Los Angeles' theme parks are perfect for days of family fun; and San Francisco's Fisherman's Wharf is the ideal place to stop for a delicious meal for you and your little ones.
National Parks
Heading to the park is a regular Sunday morning activity in the UK, but it's doubtful your local green space can match the national parks of the American West for scale.
Your kids will have the chance to burn off plenty of energy splashing in rivers and hiking trails, while the sight of towering giant sequoia trees will astound you as much as them.
There are numerous enormous and spectacular parks in this part of the USA, from the aforementioned Grand Canyon to Yosemite with its enormous granite rock formations and plunging waterfalls.
Route 66
Spending a long time on the road with the kids might sound like your idea of hell, but when the journey itself is the holiday, there's no need for any 'Are we there yet?' complaints.
In fact, there's so many things to experience along historic Route 66 that you'll spend almost as much time pulled over checking out the sights as you will tearing up the tarmac.
These include a line of cars buried bonnet-down in the sand at Cadillac Ranch and the classic Route 66 diners dotted along the roadside, such as the Big Texan Steak Ranch – home of the infamous 72oz steak challenge. Your kids are your biggest supporters, so why not try to get your name in the Hall of Fame while they cheer you on?
It's an experience you and your stomach won't forget.