The beautiful country town of Aldeburgh in Suffolk is famous for sculpture, The Maltings, Benjamin Britten and a spectacular shingle beach. Whether you stay in the town itself or visit the surrounding countryside, you'll want to return in the future to sample all that this town has to offer.
Here we look at the beautiful town in pictures…
Music in Aldeburgh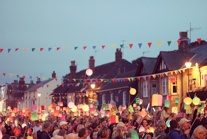 Credit: Renée_Louise via Pinterest (http://uk.pinterest.com/pin/532339618426401692/)
Every year in the early summer the Snape Maltings, Aldeburgh's music centre, plays host to a festival of international excellence. However, the centre does host a full programme throughout the rest of the year.
Visitors from across the world flock hear to listen to its diverse programme of music. If you live in a McCarthy & Stone house in the local area and want to enjoy some light music then the August Prom with its combination of world music and jazz might provide a wonderful excuse for a visit.
Maggi Hambling's Sea Shell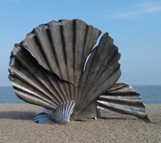 Credit: Unique Websites via Pinterest (http://uk.pinterest.com/pin/405675878906109639/)
One of Suffolk's most famous sons, Benjamin Britten spent most of his life in Aldeburgh yet was internationally famous for his musical compositions. To honour Britten, the renowned sculptor Maggi Hambling created an outstanding scallop shell dedicated to his memory.
The sculpture is situated on the beach at Aldeburgh and is four metres in height. Look out for the Thorpe Road car park and then you'll be in a prime position to see this wonderful work of art.
Aldeburgh isn't just about high culture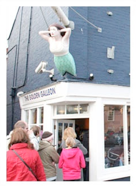 Credit: Kristen Bailey via Pinterest (http://uk.pinterest.com/pin/279082508130259784/)
A trip to the seaside is synonymous with fish and chips and Aldeburgh can boast a wonderful chippy. There are usually queues outside the shop, so plan your snack in advance to avoid waiting around!
If it's a sunny day, you can even take the family to the Mere at Thorpeness and hire a boat to sail this artificial lake and explore the small islands that punctuate it.
There are a wide range of shops in Aldeburgh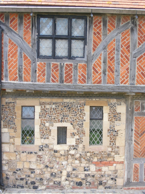 Credit: David Wright via Pinterest (http://uk.pinterest.com/pin/481533385127285674/)
As well as a wide variety of historic buildings in the town, you'll also find many independent and interesting retail outlets. If you're interested in fashion, then Fleur will offer you a more interesting choice than the styles usually to be found on the high street, while foodies will love the Suffolk Providore – famous for its local cheeses, organic produce, chutneys and beer.
On the first Saturday of the month, the Maltings hosts a regular Farmers' Market so if you're self-catering this might be a good place to buy your food.
The Aldeburgh countryside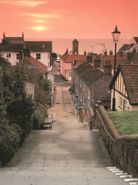 This part of the UK is famous for its broad horizons and flat mystical landscape.
The famous ghost story writer MR James lived near here and some of the surrounding marshes and beaches do have an eerie atmosphere.
Whether you come to the town for its musical associations or to just spend a holiday by the sea, you will always find plenty to do.