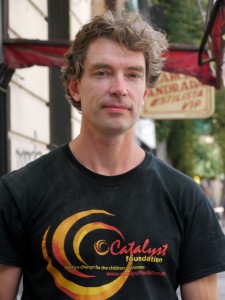 When I recently learned about Roadmonkey, I kept trying to compare it to other companies or projects I knew about, but there just isn't one like it. Their expeditions combine outdoor adventure travel with hands-on volunteer work, but before the trip even begins, participants help raise money for their project through crowd-sourcing.
This mish-mash is what the fascinating CEO and founder Paul von Zielbauer has dubbed "adventure philanthropy." They avoid tourist paths and welcome spontaneous diversions. They aim to be cultural explorers rather than just volunteers. They only go to countries that are a bit rough and only work on projects that the local communities have indicated they need. While they have some incredible expeditions on their schedule, they can also build a custom adventure for you.
I wanted to learn more, so Paul kindly let me quiz him for half an hour on the phone. It didn't take long for me to be thoroughly convinced that Roadmonkey is something special. Read on for his answers about why he created Roadmonkey and what makes it unique from any other adventure travel or volunteer organization. This is a long Q&A, but I promise it's worth it!
Emily Gerson: First, what is your background, Paul?
Paul von Zielbauer: It's not as an adventure stud or serial entrepreneur, or anything but a journalist. Which is part of what I think is unique about Roadmonkey. It's started by a newspaper reporter. I'm a newspaper reporter and I'm a writer by temperament, trade, and background. I got into newspapers back in 1994 because it was a way to do two things I enjoyed–getting paid to write and getting paid to go out into the world and be able to explore it and talk to people that I would otherwise never have any business talking to and exploring places where I'd have no other reason to be. Newspapers allowed me to do that. I got to the New York Times in 1999 and spent 11 years there covering the New York City jail system, the war in Iraq in 2006 and 2007 at height of the insurgency, the military legal system, and more.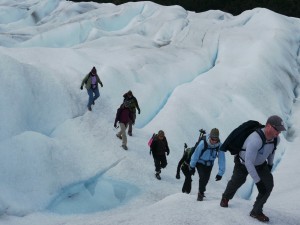 EG: What led you to create Roadmonkey?
PVZ: The newspaper industry was changing and started shrinking. The Internet caused a lot of upheaval. The Times wasn't giving me a lot of opportunities that I'd had up until then. I left paper because I didn't feel like I was getting what I needed out of life and my job. I wanted to do something that would fulfill my idea of myself and push my limits a little bit. And doing it in a way that created some stability, but that got me out of an office and a routine. I'm not a guy, for better or worse, that does well with routines. I need to amplify them or change them a lot to feel engaged in life.
Roadmonkey was my solution to that. It was a way to be on my own, start my own business, which I had no experience doing or trying. But I combined two things I really love. That sort of on-fire feeling that you get inside when you're exploring a new place—a place that's totally unfamiliar to you. And the volunteer work, which is a way to be happy. It sounds cheesy, but volunteering with local communities in need allows to you connect to something bigger, with other people in different positions in life that don't speak your language, come from your background, or eat your food. Yet you're connected—it's weird, but there's a happiness and contentedness that comes from putting yourself out there for other people. I didn't know it or expect it. I'm not an NGO type. This was an unexpected lesson. This was a way to start a business that I didn't see offered previously. It was a way to do something different and not just reinvent same tired idea from other businesses. I wanted to be original. What gets me up every morning is being on fire with ideas and trying to make them into something better that inspires other people.
EG: Roadmonkey does what you call adventure philanthropy. How is it different from voluntourism and companies that offer volunteer travel?
PVZ: There are a number of ways. One of which is we create fully developed volunteer projects. Wherever we go, the way we ensure we're substantive and help a local community in need rather than doing what we think they need is to partner with reputable nonprofit organizations that have local roots. We figure out a project with them based on what they think is valuable since they're of that community. We work with our hands and with the local community side by side through language barriers, weather, or whatever obstacles. It's not just to build something and say, "Ta da, here's your new playground." We build with local people and they help us paint, hammer, saw, and drill to make this thing happen.
The goal is to be done with the project and have it be self-contained from start to finish in three to four days so that we can see what we've done and they can see what we've done. It may be part of a larger project. Like in Tanzania, building a kitchen in a school. The schools there feed their kids lunch, so we built a kitchen with fuel-efficient stoves last August. These are all small projects but create positive change.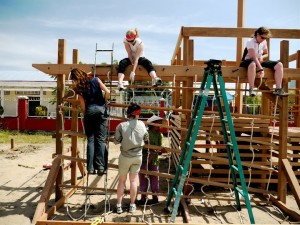 The other thing that makes us unique is that we bring our own funding. We don't ask our nonprofit partners to come up with the money to build something for the community. We bring the money with us. This is part of what differentiates us. We ask clients when they sign up to raise tax-deductible funds. If you were to join, I'd ask you to raise $500 USD through your networks. We're basically crowd-sourcing our project by tapping the strength of their social network. Even if you don't have a Twitter or Facebook account, or even an email account, you still have 10, 20, or 30 people you can ask for a small donation. It's relatively easy to come up with $500. People get excited to help fund this and give donations because they know unlike a cause—not to put down any cause—but you're going on this trip yourself. They can say, "I know Emily, she's going to go build that playground in Nicaragua, I'll give $50 for that–it's my friend who is actually going to do it and she putting herself out there to help others." It makes people feel connected to you. That's what makes us different. We typically raise $4,000-$7,000 for all our volunteer projects organizationally through clients and their hard work.
EG: How do you make the adventure aspect of the trips unique?
PVZ: I'm using my background as a journalist to create off-the-path expeditions. We aren't on a circuit; we don't go same places every time. Our adventures are set up to take advantage of what I call 'planned serendipity'—we're always open to doing something spontaneous. Sometimes that means taking a left when we're supposed to go straight, sometimes it means stopping at a waterfall because we found one on the way. Sometimes it means having dinner with the Vietnamese guys who invited us to eat the crabs from their bucket on the beach because we're walking by. It's a way to make sure Roadmonkey expeditioners aren't just doing what the previous group of Roadmonekys in the previous trip did. If you're doing an adventure, you have to have a little bit of unpredictability, and that's what we promise. We also don't really go where other people go. You won't find our groups crossing paths with other companies, whether they're mainline adventure travel or people doing voluntourism. I don't like that phrase. I don't think that's what we do because that's what everyone's doing nowadays. We don't offer tours–we're cultural explorers.
EG: Are your trips geared toward any one type of traveler?
PVZ: I would say yes, the kind of travelers who already travel a bit, though there are always exceptions to this. Sometimes the people who are the most avid Roadmonkeys are people who have never left North America before. It's someone who has traveled with a backpack before. They've figured out how to be resourceful in environments. They've probably gotten rained on, been in a crowded bus station where they probably can't read the signs, and had to figure it out. That's part of what being a Roadmonkey is. It's putting yourself in a place where you have to meet the challenge, whether it's adventure or the volunteer project. The answer is people who are interested in pushing their boundaries a bit.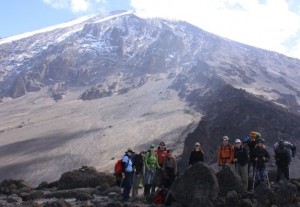 EG: Do you go on all of these trips yourself?
PVZ: Up until now, yes. That will change this year—I've been training co-leaders to be leaders. In order to grow and go elsewhere and do more adventure philanthropy, I can't be doing every expedition. I'm pretty much capped out at nine or 10 a year. I'll be hiring leaders who have been co-leaders of mine, and they'll train co-leaders who will become leaders. The whole idea is to connect back.
EG: How do you decide which countries or projects to get involved with?
PVZ: Not every country is a Roadmonkey place. We look to explore countries where we can add value to our members' experience. I don't feel like Roadmonkey would offer a lot of help to a place like Costa Rica. It's a well-known destination, and there are all kinds of groups that go there. We say we're different, and if we can't be different, we won't do it. The same with new Zealand. It's an amazing place, the beauty is off the charts, but I don't see us being able to do better right away than any other New Zealand organization.
We go to places like Vietnam because I know it better than any other country other than my own. I speak the language OK and have explored it for 17 years now, so I feel like I can take people off the path there. We go where we can take people off the path and give them an experience they won't have their own, either trying to backpack or with a company. Nicaragua fits the bill—it still has an edge, it isn't overrun with resorts, and it's small enough that you don't need to take a tour bus to get places—you can really go off the path there.
Mount Kilimanjaro in Tanzania is a little bit different because we're not going to find our own unique path up to the summit, but it's an iconic type of challenge, and there are ways we make it unique. For example, in Tanzania when you climb Mt. Kilimanjaro, the whole plan is immersive and connected to locals. How do we connect to the local porters? We created a lunch that we all have together. Instead of the porters just cooking our meal and carrying our tents, we sit down with them and have a Swahili Q&A period with them, with a meal afterward. We get to ask people who they are, and what their goals are in life. There are more than 100 tribes in Tanzania. You could easily go through the whole experience and never know him, just a foreign guy carrying your pack. You get to know people–that's the Roadmonkey way. It's a way to try and be different.
EG: What are your plans for Roadmonkey's future?
PVZ: We're going to try to open up in Bolivia next year. Why? Because it has a lot of unexplored beauty, it's tough to get to, and not easy to fly in or out. For that very reason, it's still an adventure. I want to expand to Nepal, India, and Eastern Europe as well, like Romania and Bulgaria, where there's a lot of need. We're still looking into it. We want to go somewhere where we can add value. Our goal is to be as authentic as possible. That's a reflection of my experience in journalism. You're talking to people who are so full of shit, trying to tell you why they're not guilty or why they weren't the one who did something. That's part of life, but I want to make sure Roadmonkey will never be accused of not being authentic.