Essex hosts a series of historic and beautiful routes for cycling. One of these routes will take you through Coggleshall, Finchingfield and The Hedinghams. In between are series of quaint but historically significant towns sprinkled throughout the Essex countryside, with, perhaps, some the most English-sounding town names ever.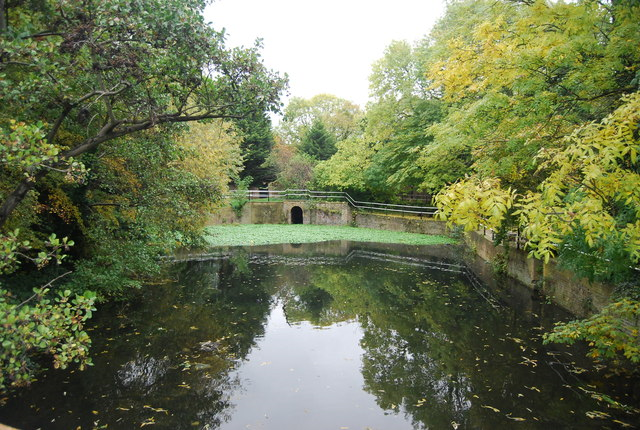 Swan and Pike Pool – Lee Valley Park Image Source
In London, you can take a walking tour of the places where the world of Harry Potter was brought to life on the big screen. The tour takes hours to complete if you don't stop for any breaks, and you can complete it with a guide. If you're already a Potterverse encyclopaedia, you can do it at your own pace.
In Hampshire, the Hangers Way is there for a gentle 22 mile walk through the densely wooded East Hampshire forest, leading to the market town Petersfield, and eventually finishing up at Queen Elizabeth Country Park. There are plenty of natural and historic destinations along the route.
The bright white cliffs of Dover are one of the UK's most iconic natural features. Stark white chalk cliffs thrust out of the sea, as though to buttress the island itself. The problem is that you can't see them while you're stood on them – but you can take a boat trip on the sea to see the cliffs up close. The biggest cliff actually isn't in Dover, it's in Beachy Head, and there are daily trips to see the cliffs and other local UK landmarks – more than enough to fill a weekend out in Brighton.
If you're a video game fanatic, it's definitely worth taking a trip to Mayhem Paintball in Essex. They've set out to recreate Call of Duty maps in real life for paintball players. Drop in and see if you can still hack it on classic maps when you're really there. They aren't far from London if you're using the city as a staging ground for your adventures.
Best for the family, the Moors Valley Country Park hosts a huge network of treetop ropes, swings, zip-wires and climbing obstacles. Perfect for a bit of family bonding and confidence-building for younger children. Plus, there are separate courses for older and younger children.
It's not the most typically British trip you can imagine, but you can actually go on safari in Kent. On the Kent downs, Port Lympne Reserves offers a luxury 'glamping' treehouse as your accommodation and gives you the chance to go on a safari and see real African animals up close during the day.
Once Henry VII's favourite place to hunt, Hyde Park is now a huge public park in the heart of London. One of the biggest in the city, you can take an afternoon to ride a horse through this picturesque park. With two registered bridleways, it's a can't miss for equestrians.
This is just a short list – there's so much more to the South East of England. Whether it's cultural, historic or natural pursuits, the area is dense with opportunity.
What have we missed off? You must have something you've done in the area we've missed out – feel free to let us know in the comments!