If you've read one London travel guide you've read them all, right?
Buckingham Palace, The National Gallery, BBC television studios, Westminster – the colossal landmarks of England's capital city are so iconic that they hardly need an introduction.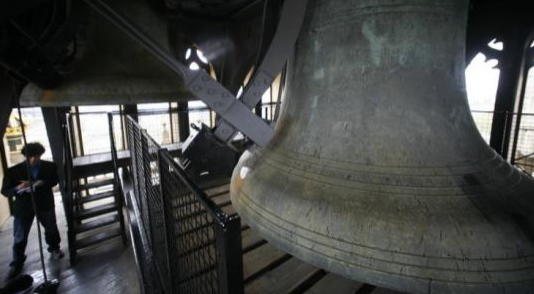 But what about the rest of London? The nooks and crannies that the tourists struggle to find?
Indeed, in such a huge area it's not just the icons of London you should visit, but the hip hangouts and left-of-centre haunts that teem out of the veins of this city.
So, drop your car off at the Stansted meet and greet and get the real London experience away from the tourists with some of these cool locations.
Get a new wardrobe
For that retail therapy fix, you'll be spoilt for choice in this hub of fashion. You might even be mistaken for thinking it's London Fashion Week all year round in this bustling capital. But you'll get more than just classy dresses – the clothing shops in the city offer every style you could think of.
For an alternative look ripped straight out of the 50s, your best bet is Sohos, the home of rockabilly that can kit you out like Buddy Holly. Or, for a journey into the cutting edge, give Whistles a go to see ranges inspired by the latest looks to emerge from the catwalks.
A new twist on the old classics
There are your old classic tourist attractions, as listed above, and then there are the places inside of them. But gaining entry to these hallowed areas will require a bit of extra effort.
Did you know, for example, that you can visit inside the clock tower (Elizabeth Tower) where Big Ben resides?
To make a pilgrimage to this unique tourist attraction, you'll have to write to your local MP six months ahead of your visit. Unfortunately, the tour isn't available to foreign residents. Once you've arrived, it's a cool 334 spiral steps to the top, making you one of just a handful of people to visit the inside of this icon every year.
Visit an exhibition with a difference
Yeah yeah, London is home to Van Goghs and Renoirs, but did you know you could visit The Museum of Brands, Packaging and Advertising in Notting Hill to see the best of biscuit tins, cardboard packaging and brands from the days of old?
Those Van Goghs aren't looking so impressive now, eh?
But seriously, London is teeming with oddball exhibitions that could instil new interests within you if you give them the chance. There's the Hunterian Museum, for example, where you can view surgical specimens and, somewhat surreally, Winston Churchill's false teeth!
Then there's Pollock's Toy Museum, which will bring out the childish joy in you with its remarkable collection of board games, wax dolls, toy theatres and other childhood gems that just scream nostalgia.