Walltik is a great new platform that allows users to share content with others. The content can be from anywhere on the web or it can be posted by one of the users only on Walltik. It's great being able to tell the website my interests and then be presented with all of the latest quality content that has been put there by users. There are articles from a wide variety of sources which means that you can choose from the best in the content in the world. It is so annoying having to trawl through endless webpages looking for cool and relevant content to read, now all I do is head over to Walltik click on my interests and sit back and read all the articles that I want. The site is so user friendly it's perfect, it is also visually very impressive. You can look at video, pictures, a small description and comments before deciding to read the shoe article. It is getting big in the blogging community, so expect to see some great posts coming from myself and other travel bloggers. Soon Walltik is going to be the only place where people go to find something interesting to read!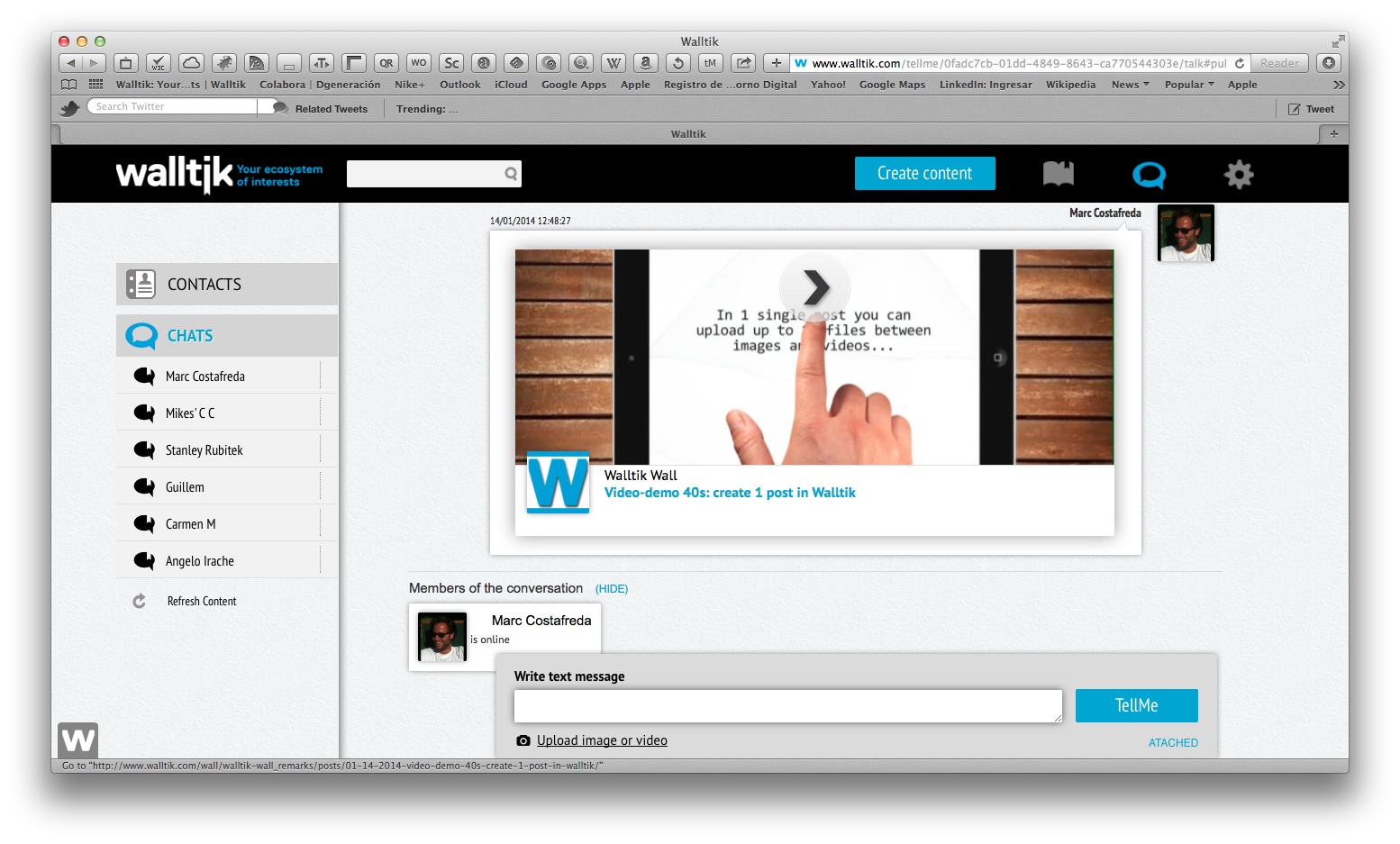 Everyone that is signed up to Walltik is able to give their comments about the content. So now before you read an article you will be able to read user's comments before you decide to go any further. We all know that reading the opinions of our peers is more useful than any other advice or ratings out there. Reading unbiased, impartial opinions from other users means that the way we choose the content we read is much more efficient. It also allows us the users to write our own opinions and make sure that only quality content appears on our interest pages, it also helps other users to choose quality content from content that is not worth reading.
One of my favourite interests after travel is sport, so every day I am on there looking for the best articles. I take note of the comments from other users before I click through to the content to make sure that I don't waste anytime at all. The sport section is fantastic! During Super Bowl week it was full of great content for American Football enthusiasts to read, in the aftermath of the the Bowl it had the best content from experts giving their opinions. With all of the content related to your chosen interests in one place it is so easy to read things that you will enjoy. The latest article I read was about the boxer Floyd Mayweather betting ten million dollars on the Super Bowl.