When people think of going on holiday, the vast majority seem to gravitate towards tropical climates, relaxed beaches, and other places where they can feel the sun on their faces and sand between their toes. This probably makes a lot of sense to the average individual. But for some, the call of adventure extends beyond the normal pleasures, and the exact opposite is required. For something at the far end of the spectrum, try this out—winter activity holidays in Lapland. Northern Finland isn't exactly hospitable when it comes to weather, but it has an immense wealth of unique opportunities for holidays. Here are five of our top recommendations: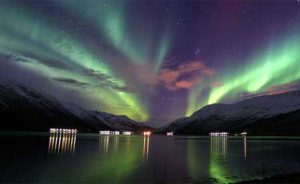 1. Northern lights
This is the biggest draw for most that choose to come this far north. Little compares with the awe and wonder of vibrant swaths of color slowly swooshing across the night sky, filling your entire view. This is a powerful experience, and something that people remember for a lifetime—or even come back again to see multiple times.
2. Skiing trips
Yilas, Levi, and Ruka are the three largest ski resorts in Lapland, and they offer great terrain for all ability levels and unparalleled views. You also don't have to compete with the crowds of other European destinations, giving you the Man konnte meinen, jedes Thema sei schon irgendwie einmal in einem Online Slot book of ra deluxe kostenlos vorgekommen, doch es gibt doch auch immer wieder Uberraschungen. opportunity to explore the slopes with a lot more freedom. Cross country skiing is another popular activity, and the whole country is well-suited for short or long trips overland by ski.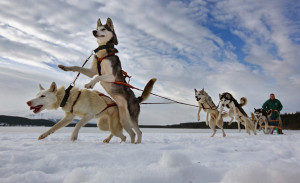 3. Husky safaries
Traveling by dogsled for three days to a week is by far the most creative way to tour the countryside. Forming a relationship with these strong but beautiful animals as you care for them over the course of the trip can be magical. At night, staying overnight in simple cabins has a rustic charm, and there are saunas spaced around for some truly wonderful relaxation after a long day.
4. Wildlife
Yes, reindeer are real. Yes, you can see them—and even let them pull you in a sleigh. Brown and polar bears, wolves, wolverines, and other animals all call the harsh climate of Lapland home. In several expansive natural parks, safaris by ski or sled give you a chance to get close to magnificent wildlife that are hard to see anywhere else in the world.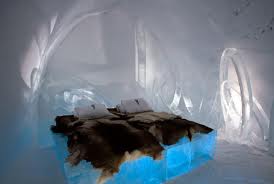 5. Ice hotels
The world famous Ice Hotel in Sweden was the first, but Lapland now has its own that meets the same standards and specifications. Staying in one of these can be a little unsettling (not to mention chilly, until you get used to it), but is a unique experience. Kids will be especially impressed.
Taking a holiday abroad is almost a guaranteed good time, but the uniqueness of a winter vacation is something that you will never forget. This is truly an opportunity to go off the beaten path.