It is an island filled with a Calypso melody. There are endless hues of blue water and pink coral on the island's outstanding white-sand beaches. Combined with friendly locals and a relaxed vibe, Barbados is as irresistible as a siren's call, hence why Turquoise Holidays work so hard to bring us the best trip imaginable. The natural beauty and appeal doesn't end at the seashore—mahogany woods, limestone caves, fertile plant life, and intriguing remnants from colonial times make the scenery truly spectacular.
Hunte's Gardens
Vibrant colors and lush, exotic vegetation are found here at Hunte's Gardens, which are situated in a gully in the Barbados rainforest. Hunte, the eponymous founder and creator of this masterpiece, lives on the grounds in a converted stable. Don't be surprised to see the master horticulturalist roving the grounds, offering a personal tour and amicable conversation. After wandering through the gardens, sit and enjoy a glass of rum punch and drink in the surreal surroundings.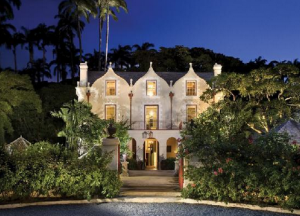 St. Nicholas Abbey
For those needing a refill on rum punch, you receive a complimentary glass upon entrance to St. Nicholas Abbey. Libations aside, the former sugar plantation, with its corner chimneys and carved coral stone is well kept. This 17-century Jacobean mansion is one of three in existence in the Western Hemisphere. For entertainment, the house features a rum and sugar museum and relics from its over 350-year history.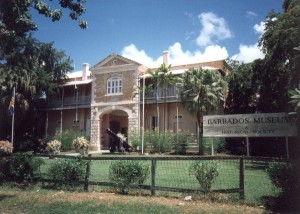 Barbados Museum
One can easily be engaged and educated for hours. What used to be a former British military prison in the 19th-century has been transformed into a national museum. There is excellent coverage of the island's history with fascinating segments about the colonial era and military history. There are also artifacts from around 400BC, the local floral and fauna, and 20th-Century Caribbean art, among other displays.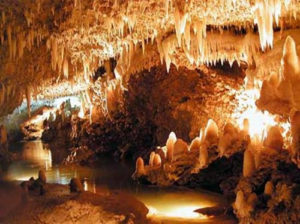 Harrison's Cave
Located in the center of the island is this breathtaking limestone cavern. Stalactites hang overhead sometimes fusing with the stalagmites reaching from the cave's floor. A tram takes visitors through the extensive cave passageways and past crystal clear subterranean streams and ivory flowstones. At the end of the tram is a 40-foot waterfall cascading into a deep pool below.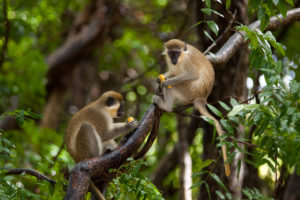 Barbados Wildlife Reserve
Unlike a zoo, there are few cages separating the animals from the spectators. The wild animals are free to roam the mahogany forest. Follow the red-footed turtles on the footpaths and watch the brocket deer play. There is also an aviary full of tropical birds and an iguana sanctuary. At 2pm is the afternoon feeding, where the star of the reserve, the Barbados Green Monkeys, are more easily seen.