France is one of those countries that you never, ever want to leave. Whether it's the romantic language, sophisticated culture, decadent food and wine, mesmerizing allure of the Eiffel Tower or gorgeous natural landscapes that draw you in, chances are that you'll find it difficult to leave, especially with all the beautiful holiday villas in France. Since we all know that Paris tops the list of iconic and gorgeous cities to visit, here are 5 other beautiful places not to be missed in France:
Mont Saint-Michel: In the north of France, this rocky island is known for the majestic Benedictine abbey that perches on its top. You can drive across a causeway to reach the island, earning views of the magnificent bay along the way. Underneath the monastery sits a medieval village with windy streets perfect for exploring. If you get the chance, visit when the abbey is lit up at night- you'll be treated by a breathtaking view.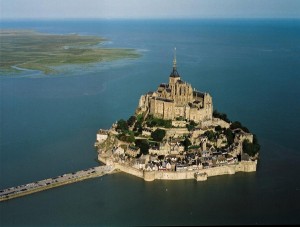 Cote d'Azur It's hard to fully experience a summer holiday in France without visiting the French Riviera. The miles of coastline on the Mediterranean with gorgeous blue waters draw in visitors from the world over every year. Although the region is known for its glamorous cities like Monaco, Nice and Cannes, you can enjoy a more laid-back (and slightly less touristy) holiday exploring some of the smaller towns along the coast.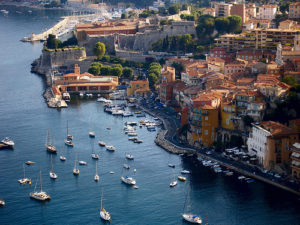 Giverny A visit to the village of Giverny on the River Seine in Normandy will make you feel like you've stepped right into a Monet painting. This idyllic spot was Monet's cherished retreat in the country, and here you can visit his famous pink shutterboard house and the garden that inspired the style of impressionism. Soak in the beauty of the water garden filled with lilies, weeping willows and wisteria…and it's not hard to imagine you're inside a fairy tale.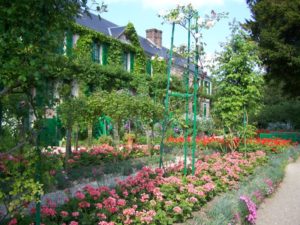 Loire Valley The Loire Valley is known as the "garden of France," and for good reason! It's lush, green landscape is sprinkled with fairytale castles and mansions that take you right back to the time of the Renaissance. Visit the gorgeous Château de Chenonceau, which majestically bridges the Cher River. Its incredible architecture, décor and elaborate set of gardens will surely leave you awe-inspired.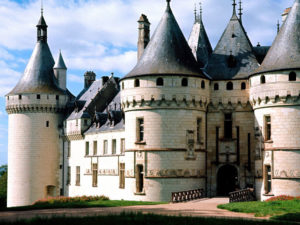 Provence The southeastern-most region of France is filled with legendary countryside landscapes, lavender fields, and ancient hilltop villages, making it a picturesque rural paradise. Visit Saint Rémy de Provence, the town that inspired Van Gogh's art, to discover the authentic Provencal style of country houses and living. The village's large outdoor market is a great place to try the culinary specialties of the region as you enjoy the scents of lavender, fresh fruit and baguette mingling in the air.