As one of the most cosmopolitan and diverse cities in the world, London has a fascinating and unique history of its own, but the elements of diversity represented by the people who live there truly make this city spectacular. People from all over the world have called London home for generations.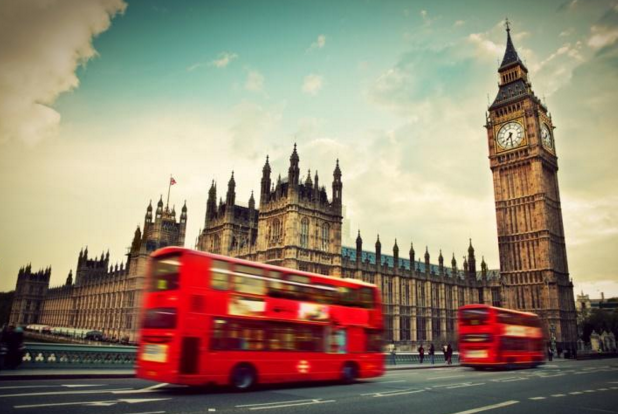 One of the best ways to truly embrace and immerse yourself in this diversity is through London's food. From small street stalls to five-star luxury restaurants, London's many ethnic communities offer a glimpse into their lives and cultures through food. Any visitor can easily eat multiple different types of cuisine a day for a week and still not have the chance to taste everything.
Any visitor to London could easily skip the sights and focus on the food, and, in fact, many tourists do just that. This is quite evident by the sheer number of food specific tours offered in the city. And remember, food is meant to be enjoyed in the company of others, so visit this URL if you find yourself traveling alone while in London — you could try even more amazing dishes by sharing.
On your next visit be sure to try one of the many international flavors available in London and get a better idea of how London's diversity makes it one of the best foodie cities in the world.
1. Indian
India and England have had a long and complex history, and this has resulted in what is probably the largest and best Indian food scene outside of India. From delectable curries to butter chicken and the all-important naan, London is brimming with exceptional options for Indian food.
Restaurants like Gymkhana and Quilon have captured the attention of foodies and food critics alike for their innovative yet classic takes on Indian food. However, you can also try some of the simpler, homey restaurants like Delhi Grill and Indian YMCA for true Indian comfort food served up in simple settings.
2. Turkish
Turkey is one of the most fascinating countries on earth. Istanbul is the only city located on two continents, and the European, Asian, and Middle Eastern influences on Turkey's cuisine has evolved into a delightfully complex range of dishes that go far beyond kebabs.
You'll find delights like kofta and hummus at any Turkish street stall, but to truly bring it up a level, pay a visit to Sofra in Covent Garden for its romantic feel. Or try Gökyüzü, which many consider to be the best Turkish restaurant in the city, and this is evident by its consistently packed dining room.
3. Mexican
While most of London's immigrant population is made up of people from other parts of Europe, Asia, Africa, and the Middle East, there is an emerging Latin American population in London, and many of these people hail from Mexico.
While traditional Mexican cuisine might be more difficult to find than other types of food, it's out there if you know where to look. The Mexican locals in London eat at the likes of Lupita East and Mezcal Cantina, but more upscale Mexican restaurants like La Bodega Negra Cafe and Peyote offer excellent service and authentic flavors.
4. Peruvian
Another emerging cuisine in London's food scene hails from Peru. Underrepresented in many areas outside of South America, Peruvian cuisine is unique and flavorful, and features a wide range of dishes from the famous ceviche to beef, and the all-important Peruvian potatoes.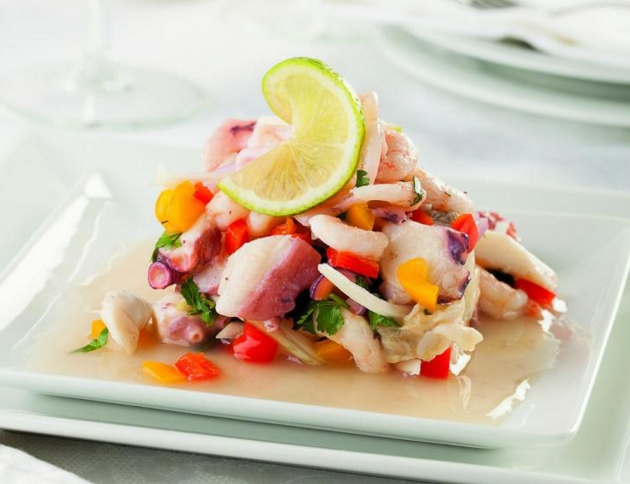 Foodies are paying more attention to this Andean cuisine now, so be sure to try some of London's most popular Peruvian restaurants. Ceviche has locations in Soho and Old Street, Coya focuses on pisco and ceviche. Another top restaurant is Lima Floral, which serves Andean suckling pig and delicious dulce de leche pudding.
5. Chinese
Chinese food in London comes in many shapes and sizes. From takeaway dumplings to Michelin-starred restaurants, Chinese food is omnipotent in London and you'll have a dizzying array of choices. The problem is how to choose just one.
Princess Garden in Mayfair is wildly popular for their dim sum at affordable prices, and Bar Shu whips up the famously spicy Sichuan flavors. Four Seasons is considered the best place for Peking duck in the city, but be sure to call ahead to reserve not only your table but your duck as well.
On your next visit to the capital city of Great Britain, be sure to try one of these delicious types of ethnic cuisines.  The city has a mind-numbing amount of diverse food options.