The culture-rich Barcelona has truly much to offer for your travels, and museums are a must visit! There are tons of them around the place, those that will capture the artistic side in you.
Even saying capturing the artistic side in you, is an understatement. That is me telling how much of a beauty it is to see and know the most inspiring art in varied forms. Couple that with the influential people in our history behind it.
To help you in this maiden voyage to Barcelona, here's a run down of must-visit museums in Barcelona…
La Pedrera Museum
La Pedrera is home to world-renowned architect Antonino Gaudi's masterpieces. Art and architecture buffs would truly have to get their feet on this place which puts all in one place blue prints, artworks and scale models of Gaudi. Not to mention the enthralling beauty of the building itself from the facade up to the rooftop.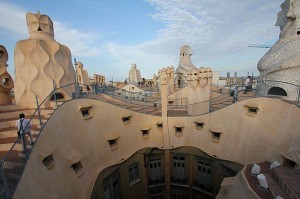 Picasso Museum
A lover of art? Might as well pay a visit to the Picasso Museum where it houses the largest collection of Picasso. These thousands of paintings are all within the 2-story stone mansion situated on the Carrer de Montcada. But art lover or not, surely, you have come to know Picasso as one of the great artists of his time. After all this is the most visited museum of Barcelona.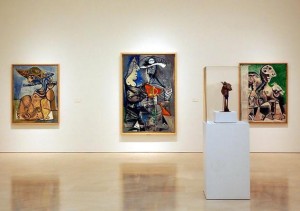 Maritime Museum
Why not go back to the era where ships were crucial means for trade and voyage? Barcelona's Maritime Museum in Drassanes Reals shows how ships have evolved over the decades as presented in scale models. The spotlight of all these, is the marvelous full-size replica of the galley boat of Don Juan of Austria.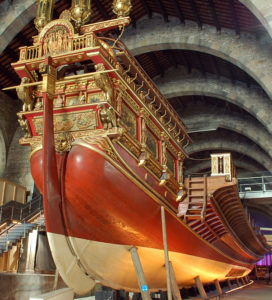 The City History Museum
Check out a museum underground! The City History Museum is situated in the ancient streets of Gothic Quarter, a some 2000-year old area of Barcelona that takes pride in walled structures and buildings. The museum reveals a pool of interesting information on Barcelona's history as supported by artefacts, documents, painting and other art forms. Surely, especially if you're a history buff, all of these information can heighten your love for the city.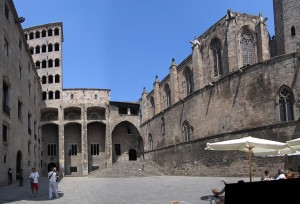 Sagrada Familia
Of course you know about Gaudi's Sagrada Familia, right? If you have at least dreamed to be in Barcelona, this Unesco World Heritage stunning facade is what you will most likely see in blogs talking about Barcelona. Apart from the oh-awesome facade we have posted earlier, there's more to its interior details and a museum with the church's history that is to unfold!