Travelling is always best with a friend or partner. There are plenty of cities that are known as 'romantic getaways', but there are even more hidden gems that you may not have considered before. Here we look at five unique and beautiful destinations for those travelling in pairs.

1. Boracay, Philippines
For those who love the sun, surf and sand, there is nothing better than the one of the hundred of islands that make up the Phillipines. The most popular of these and one of the most beautiful is the island of Boracay. A small central island surrounded by crystal clear oceans and cosy bars along the beach. Sit on the soft white sands with your partner and sip a few cheap Long Island Ice Teas as the sun sets. Dance the night away or take a walk down the beach into the quiet night.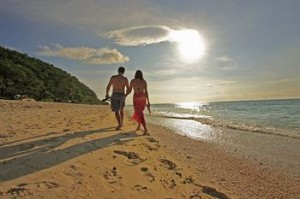 2. Brussels, Belgium
This small country is one of the most charming yet friendly places in Europe. Brussel is much quieter than most European cities so you and your partner can enjoy the old-world feel of the surrounding architecture undisturbed. Explore the cobblestone alleyways, sample famous Belgian chocolates and finish the day with Brussel's signature dish of mussels and Kriek, a refreshing cherry beer suitable for both ladies and gentlemen.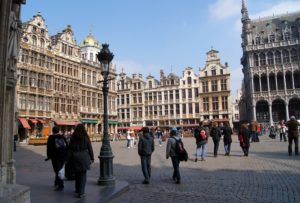 3. Amsterdam, Netherlands
Amsterdam is often overlooked as a sleazy port. However, this historical city has an incredibly charming side. The picturesque canals and colourful townhouses make a romantic backdrop to bicycle past. Stop at one of the many cafes for proffetjes, a traditional Dutch dish of fluffy coin sized pancakes dusted in icing sugar. Packed full of free galleries and museums, there is plenty to do and see. For those feeling a bit naughty, there are the infamous sex shows for a bit of night-time couples entertainment.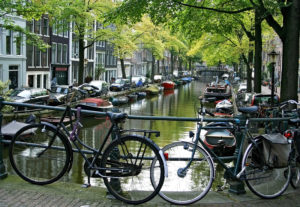 4. Hokkaido, Japan
The north island of Japan is covered in powdery snow, a beautiful background for plenty of photos, match that with the cherry blossoms, that should be romantic in itself. Take a trip to one of the temples which offer overnight accomodation. These includes a luxurious vegetarian banquet served in traditional Japanese style, cross-legged on tatami mats. Visit a traditional bathhouse and relax in a hotspring. For those more active couples, the ski slopes are also some of the best in the world.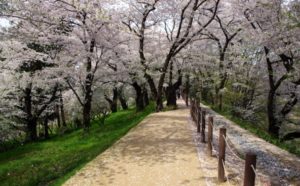 5. Great Ocean Road, Australia
With the sea to your left, and forests to your right, cruising along the winding Great Ocean Road is a beautiful drive that can be appreciated by both driver and passenger. Scenic views are marked with open areas to pull over and stretch your legs while taking in the ocean scenery. Some of the best gourmet food in the country is also produced in this region. Stop off to pick up some organic honey or to visit an award winning bakery. Sample these with your friends back home and tell them how you found that particular cheese. Catching your partner's eye will no doubt make you smile as you share these fond memories together. Expedia's travel guide to Melbourne hotels will show you the best places to stay in when you start your drive through the Great Ocean Road.