Europe is surely the epicentre of the 'city break.' Nowhere else can you access such a broad variety of cultures so close together, making it a prime location for a city break in 2016.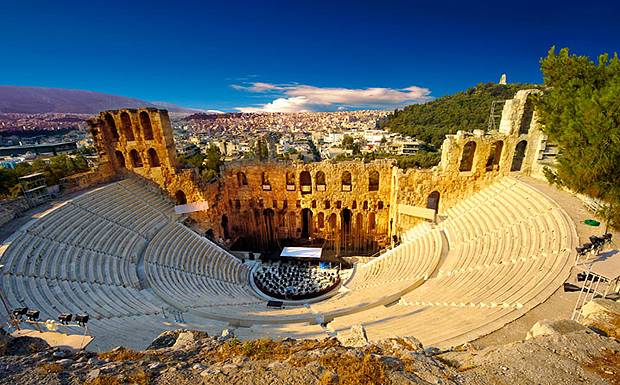 Assuming you wrapped work up on Friday morning, hit the airport and flew out to Athens in the afternoon, you'll be checking into your hotel late in the evening. Whether you're looking for a chic B&B, a family-friendly chain hotel, glamorous luxury or just a quality independent Greek-run hotel, Athens boasts a fantastic concentration of varied accommodation. Here's what you can fit into 48 hours in the Greek capital.
Day 1:
One of the main attractions of Athens is the concentration of historic sites right in the heart of the city. It would be unthinkable to not to spend at least your morning here taking in the ancient sites like the Parthenon, Erechtheion, Temple of Athena and much more packed into the area around the Acropolis.
When you've had your fill of history, you've got a wealth of options. Ermou Street is nearby and hosts a kilometre of shopping, food and cultural experiences. The ancient Plaka area, the Neighbourhood of the Gods, is within walking distance of the Acropolis. You could also visit the Psyri area, noted for its bars, taverns, restaurants and live music for a slightly less 'family-friendly' experience.
After hours of Athens history and culture, your mind will be wandering to your evening meal. Fortunately, you're in Greece. Athens is packed to the rafters with quality restaurants serving local food in the relaxed, welcoming style which has made Greece a global culinary destination. Ask your hotelier, ask a local, and take your pick of any number of premier restaurants within walking distance of your accommodation.
Day 2:
Saturday's long day taking in Ancient Greece might have left you wanting something a bit more sedate for your Sunday. You could take the whole day to travel out to the beach suburb of Glyfada, known for its boutique shops, cafes and restaurants. You could also stay central and take a walk up Mt Lycabettus to take in a unique panorama of Athens, or spend the mid morning strolling through Athens' National Gardens.
Once you've had a bracing time outdoors, you can head out to another one of Athens' famed neighbourhoods. Or, dodge the nature walk all together and spend the day wandering from the Central Athens Market to Pandrossou, Anafiotika to Monastiraki, Syntagma Square and more. By the time your feet are tied you can enjoy agonising over which restaurant you want to visit for your last night in Athens.
Chop and change at your leisure, but we haven't even got room to mention the abundance of museums, the inexhaustible list of landmarks, the nightclubs and bars you'll want to venture into after hours, and the rest. It would be impossible to fit it all into two days, but if you're in the market for a contemporary city break dripping with ancient and modern culture, book Athens in 2016.