Organising the perfect cruising holiday takes some careful planning and preparation to ensure that you truly have the experience of a lifetime. Here are 4 useful online resources that can help you when you're planning your cruising holiday.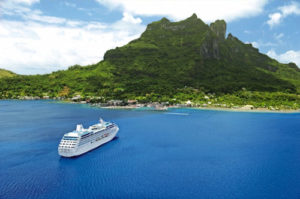 Traveller's Blogs
If you're still unsure of the where you want to go and which cruise line to choose, reading some traveller's blogs is a great way to gain information from other people just like you. The opinions are unbiased, and you can get a real snapshot of what it's like to be on board and exploring a diverse range of destinations. You'll find out lots of pros and cons that can really help you to make a few key decisions in the planning of your holiday on board a cruise liner.
Cruiseabout Website
For the very best prices and information on quality cruising packages, you simply can't go past the Cruiseabout website. You'll find detailed itineraries, cruise line information and specific ship related specifications to help you book the perfect experience. Cruiseabout has a reputation for excellence and professionalism, and is one of the best ways to book your next cruise getaway. Get the best value for money, and book your cruise online with the simple and easy to use system on the Cruiseabout site.
Cruising Forums
Forums are another great way to access the opinions of a large number of travellers all in one place. While following a blog can be very useful and informative, forums provide mass opinions from thousands of cruisers. The topics are incredibly diverse, and you can access information and receive advice from members who range from experienced cruisers to first time travellers. Find out the best times to cruise and to where, or read up on packing tips and dining advice. Whatever your question, cruising forums are bound to have an answer!
International News Feeds
Keep track of what is going on in your preferred destinations by subscribing to quality international news feeds. You'll get the latest updates on weather, news and sport in your favourite countries. Keeping up to date allows you to make sure you're picking the best time to travel so that you can get the most out of your cruising adventure.
After you've spent some time reading through these handy online resources, you'll be ready to book your trip and get started with your holiday preparation. Cruising is truly one of the most amazing ways to see the world, and by using all of the available resources online, you can have the peace of mind that you know exactly what to expect. From the best cruise deals to travel advice, you'll find everything that you need to plan your perfect cruise online.