South Africa is a gorgeous destination known for the unique adventures that it offers those who choose to travel here. And for most travelers to South Africa, a safari is definitely on the agenda! There is nothing like taking in the majestic African creatures in their home habitats, completely living their wild and natural life. To get the most out of this amazing experience, it's best to follow a few great tips!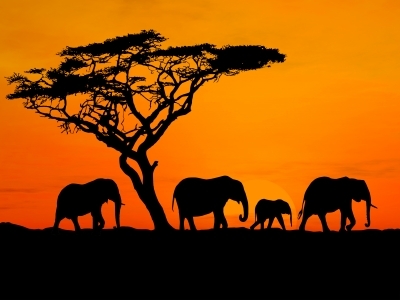 Break in your shoes
Safaris in South Africa aren't just about riding around on one of those safari vehicles and spotting wildlife from afar! You will be out walking through the savannah in search of the Big 5: lions, elephants, leopard, buffalo and rhino. The last thing you want is a pair of shoes that's going to give you blisters and make you feel miserable while on this experience. So make sure that you wear your shoes for at least a month before coming out to South Africa, to ensure they are well broken in and won't torture your feet.
Protect your camera
When you're on safari in South Africa, you're going to want to capture the incredible animals you see, so make sure that your photography equipment is well cared for. Bring a durable case and if you are traveling with expensive photographic equipment, try to avoid a black case because this will tend to heat up the equipment inside.
Blend in
On safari, you want to blend in with the background so you don't scare the animals away. White is the worst color to wear, so leave your white shirts at home! Try to pick clothes in natural tones that will blend in with the scenery of Africa so you'll have a better chance of spotting the big game.
Consider your company
A safari is such a unique experience, that you want to make sure you're traveling with the right crowd. Many people actually opt to go on safaris alone, because they don't want to be hurried along by their impatient travel partners. If you're going to catch great photos, you might want to consider going it solo. Also, consider if you're bringing kids to South Africa with you – you might want to find a daytime childcare activity to occupy them while you go on safari.