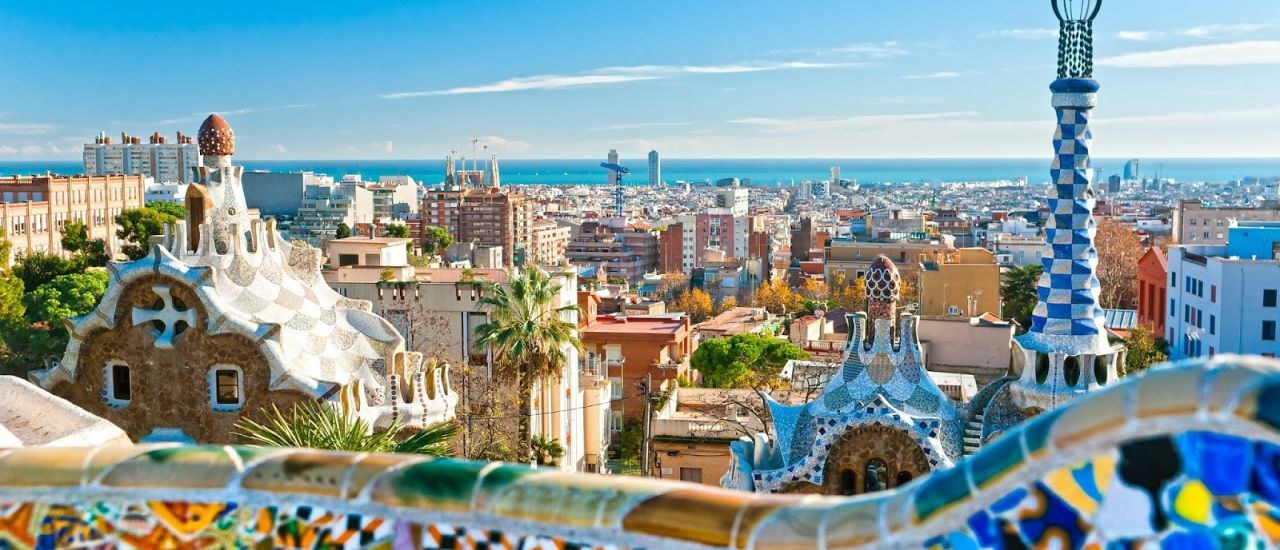 Barcelona is a city that you cannot and will not ever forget, but what would you do there if you only had 24 precious hours to spend there? The answer lies below, so read out to find out how you should spend 24 hours in Barcelona with Alpharooms guide to Barcelona.
Sagrada Familia
This is a large Roman Catholic church that was designed by the world renowned Antoni Gaudi. The Sagrada Familia is unlike any other Catholic church (or perhaps any kind of church) in existence today, particularly with many surreal elements and geometric proportions. It includes an incredible vaulted ceiling from the inside with many large and peculiarly shaped columns that reach the vaulted ceiling. The Sagrada Familia is constantly under construction and restoration and really needs to be seen to be believed.
Parc Guell
Parc Guell is another major work by Gaudi and is probably just as surreal, if not more so, than the Sagrada Familia. The park is a series of architectural elements and gardens and is famous throughout the world for its colourful mosaics, in particular a large lizard fountain that is known as "el drac" or the dragon.  
The park is a public place and is free to enter, it is even possible to visit La Torre Rosa, which was once a residence of Gaudi and has been converted into a museum with some of his works.
La Ramblas
La Ramblas is a place that you should definitely visit whilst in Barcelona and the truth is that it would be very difficult to miss it! It is located in the very heart of the city and is the main street in central Barcelona. It is famous for its various stalls, bars, cafes restaurants and street performers.
Just off La Ramblas there are several other famous landmarks such as Mercat de la Boqueria and the Barcelona cathedral.
Visit a nightclub
After a long day of sightseeing it is a great idea to go to one of the many nightclubs or bars to cap off your day in Barcelona. Barcelona and Spain in general is famous for its relaxed atmosphere and nightlife, Barcelona boasts some of the best clubs in all of Europe, such as Razzmataz, Opium and many others.