If there's one thing that new expats need that experienced expats can offer, it's advice. This will vary according to country but some fundamentals will definitely remain a constant. Ways to meet locals, tips for dealing with homesickness and getting involved with your new life.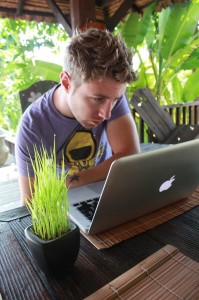 1. Don't spend all your time Skyping home. You live somewhere new and while it's important to keep regular contact, it's also time to explore and branch out.
2. Learn the basics of your adopted home's language. A bit of effort goes a long way, even if your language skills aren't great.
3. Join a club or sports group – it's a great way to meet new people who have similar interests to you.
4. If you miss your pets at home, volunteer at an animal shelter to get your fix.
5. Watch local TV – it's a great way to get inside a new culture. It'll also give you an easy access point to strike up discussions with new co-workers.
6. Start building a support network before you enter the new country. Join an online expat community for your new area and see what they're saying.
7. Save your photos, important documents and music to a cloud storage device before you leave so that you're completely mobile.
8. Read the local news of your new place of residence, not just the news from your home.
9. Try not to be in the tourism mindset. Spend your weekends wandering around, exploring new neighbourhoods but don't stress about "seeing all the sights" – you have time to seek the best stuff out.
10. Take your time to learn the business etiquette of your new home. This will make life considerably easier and save you from making errors of politeness.
11. Culture shock is real and can be a very disorientating experience. Take time to look after yourself – you might want to meditate, exercise, or write a blog or journal to sort through your thoughts.
12. Invest in a smartphone and a range of relevant apps, such as translation, an events calendar, and methods for keeping in touch with people at home such as Skype.
13. Figure out your nearest shop, Wi-Fi café, doctor, dentist, bank and post office as soon as possible, it will help you get your bearings.
14. Be patient when making new friends, it is a long process – and there could be cultural barriers.
Vivienne Egan writes for Now Health – www.now-health.com